An interview with Chantal Poulin and Yann Robitaille "A year after climbing the bridge"
XRQC: A year ago, you climbed the Jacques-Cartier Bridge to denounce inaction in response to the climate emergency. How do you feel one year later?
Chantal: It all happened so fast! I'm generally happy with the way things turned out. I feel good and in better company than ever. However, the struggle has not progressed as I would have liked it to. We had great momentum but COVID required a collective effort that demobilized activists. On that level, I am concerned. The climate crisis is closely linked to the pandemic and we need to address its causes, because trying to defeat the symptoms alone will not work.
Yann: I have many different feelings. On one hand, a certain disappointment at our governments' paralysis as well as dismay at the enormous obstacles to collectively undertaking a post-pandemic green recovery. It's hard to accept the indifference we still find ourselves wading through after all the actions that took place both here and abroad over the past year, such as the action on the bridge and the historic climate march. Paradoxically, seeing the environmental movement grow gives me hope, despite the fact that the pandemic has put the brakes on our budding mobilization of progressive energy. I have and probably always will have incredibly fond memories from this crazy adventure.
XRQC: Can you tell us about your process of physical and mental preparation?
Chantal: I trained for the climb, but I'm not able to say much about the physical preparation at this point. In terms of mental preparation, it's funny, but I would say there wasn't much. I was ready for this kind of experience in my life, to dare to put myself in a little danger to uphold my convictions and try to save the living. The environmental situation is so unbearable that it became more difficult for me to do nothing than to take action.
Yann: Unfortunately, there's not much I can reveal at the moment in terms of physical preparation. Until the legal proceedings are over, there are many things I can't say… Mentally, I don't know if I had to prepare much. Things move fast, you get involved in something and suddenly you find yourself climbing a bridge! It pretty much happens just like that…
XRQC: What was going through your mind on the morning of October 8th at dawn, when you were about to climb the bridge?
Chantal: "What have I gotten myself into?" I had a strong belief that something needed to be done to rattle the cage, but at the same time I had difficulty believing what I was about to do. I remember thinking about my family and hoping that they would agree with what I was doing.
Yann: Many things! There was a lot of stuff to think about at the time, but I still remember thinking it was a magnificent morning.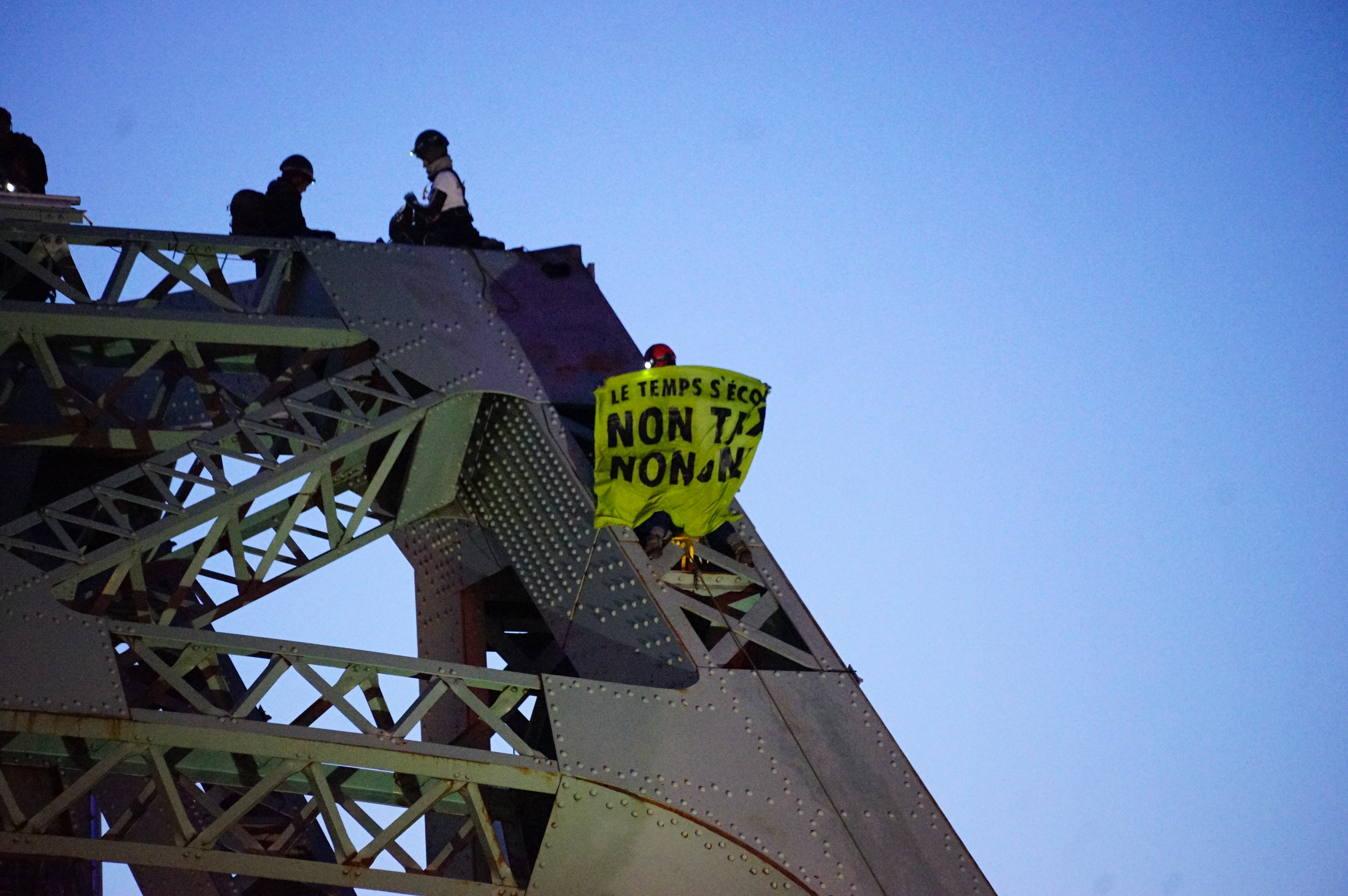 XRQC: Were you afraid at any point?
Chantal: During my training, often. I was afraid that I wouldn't make it, or that I wouldn't be able to pull it off. During the action, however, I wasn't scared for a second. We were ready and we knew that everything was beyond safe.
Yann: Only when I first found myself 10 meters in the air, otherwise I wasn't really afraid.
XRQC: Did you have any idea of the impact this action would have?
Chantal: Never! I knew it would bother people, but I had no idea how much! We'd never expected such a huge impact or media visibility. We are still reaping the benefits of the action. Many activists arrive at Extinction Rebellion Quebec telling us that they were inspired to get involved for the first time because of our action. Our opponents can say what they want, we know that we achieved something beautiful.
Yann: Not at all! It was quite a surprise to see the huge impact we had when we left the police station and found ourselves caught up in this huge media storm… I thought I could take some time to rest the day after the action! But even if it was totally unexpected at first, it quickly became a huge success. We brought the issue of climate change and civil disobedience back to the forefront in the media.
XRQC: Did anything in your life change after this action? Was there a "before and after"?
Chantal: Of course! It's really strange to become a public persona overnight and have to explain your political opinions in front of the mainstream media. I've become a divisive person in the eyes of many, I force them to take a position. Some approach me, others avoid me, but I leave few people indifferent. Even if things have calmed down after a year, I know I will always be "the girl who climbed on Jacques Cartier Bridge" whether that's perceived positively or negatively.
Yann: Totally! I'm not quite the same person I was over a year ago. Being at the heart of such a polarizing debate provokes a lot of reflection and inevitably changes one's definition of oneself and the definition that others have of us.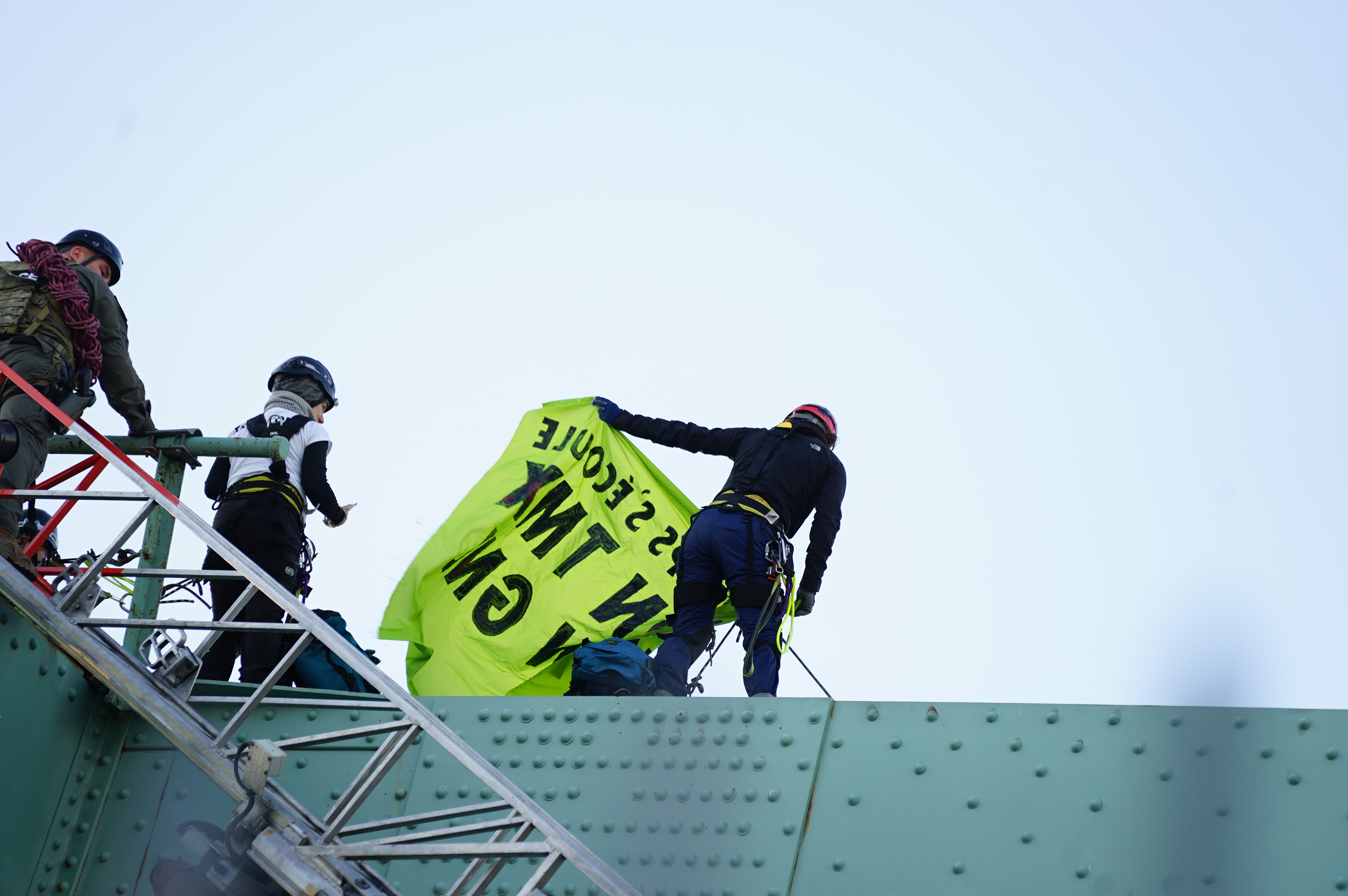 XRQC: How did you react to the media?
Chantal: It's very stressful, but I think I managed to get our message across without making myself crazy. It's hard to say what you have to say when the media just wants to make the debate personal. We wanted to talk about the environment and the urgent need for action, not about ourselves. I was sometimes shocked by some of the media's arrogance, but at the same time, that's nothing I wasn't already aware of.
Yann: Relatively well, despite all the stress of going on Tout le monde en parle. It was more difficult with digital media, even though I received a lot of positive responses. The hatred that some people allow themselves to spread on social media is totally mind-boggling.
XRQC: As an activist, how do you integrate activism into your life?
Chantal: It takes up a lot of space. I don't really know what it's like to have free time. As soon as I get a break in my schedule, I know I can take on a new commitment. It's my way of life, I'm always running, but it's the life I've chosen. People close to me know that the only way to see me regularly is to get involved in the same causes as me.
Yann: Really good. It's an exceptional engine of creativity, balance and happiness. For me, activism is still the best remedy for the defeatism I feel every time I read the news… and I tend to read the news too often!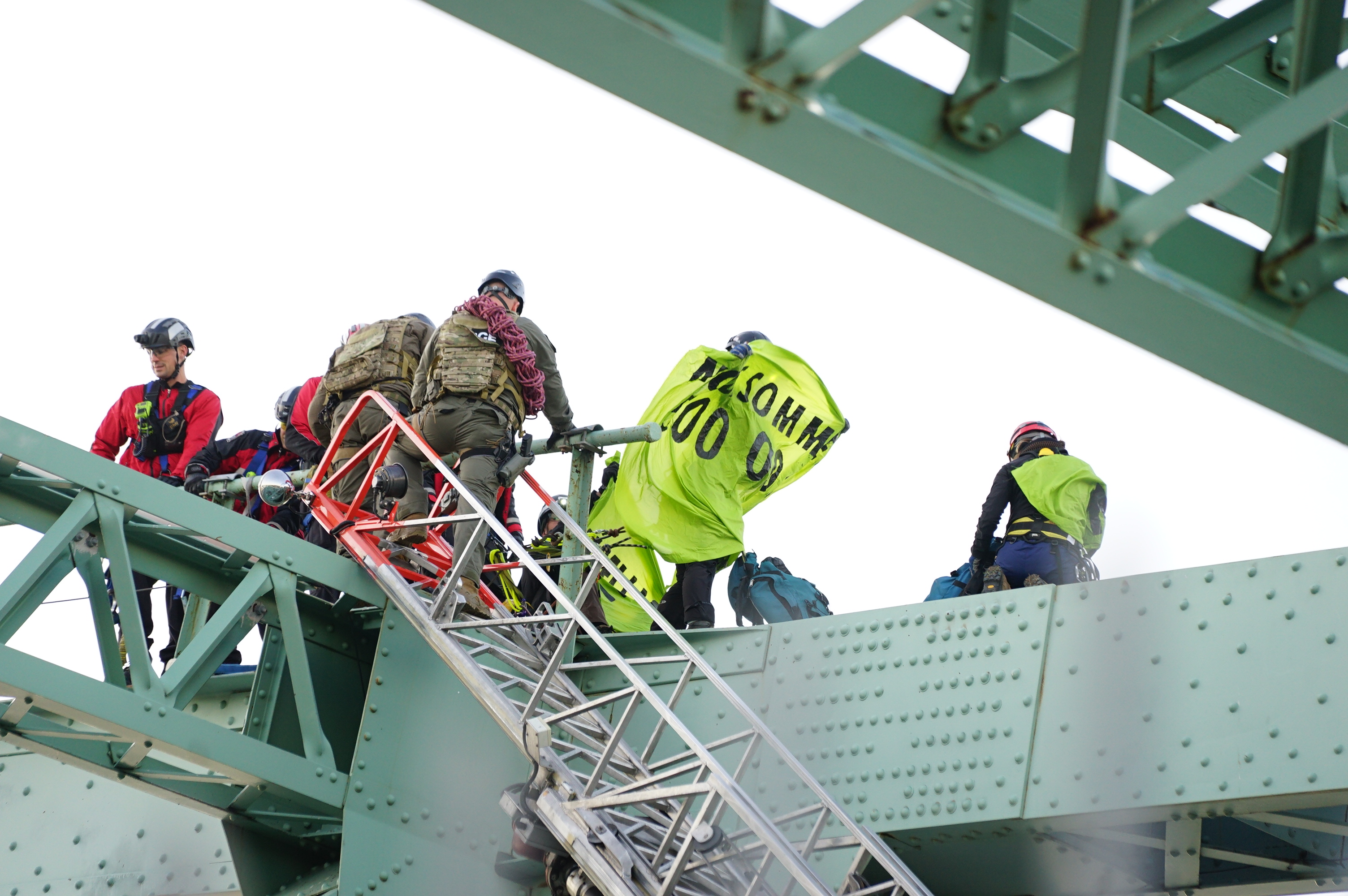 XRQC: What advice do you have for people who want to get involved and become activists?
Chantal: Go for it! You'll discover extraordinary people, an environment full of hope where people know how to hold on to what's important. Don't be afraid of being new, of not fully understanding everything, or not knowing anyone. There is room for everyone! Dare to try, and if it doesn't work on the first try, dare again. Life is too beautiful to be destroyed by capitalism.
Yann: Always seek balance. Activism is something wonderfully nourishing but also dangerously exhausting. Don't expect that everything will always work out because sometimes there will be moments of discouragement, but remember that there will always be something wonderful and exhilarating for us to fight for together. This is a collective struggle and many of the most beautiful humans I've had the chance to meet have been activists.
XRQC: One year later, what have you held onto from this experience?
Chantal: The urgency. I am more than ever overcome by the urgency. I think all efforts, big or small, that denounce inaction on the climate crisis are necessary and important.
Yann: The struggle is far from over, but it is still beautiful, terrifically beautiful! Our action on the bridge was an incredible opportunity to bring the debate around civil disobedience into the public sphere, even if there is still so much to be said and collectively understood about it. The capitalist system is extremely resilient, but so are we. This struggle that captivated me still totally captivates me a year later. Love and rage!